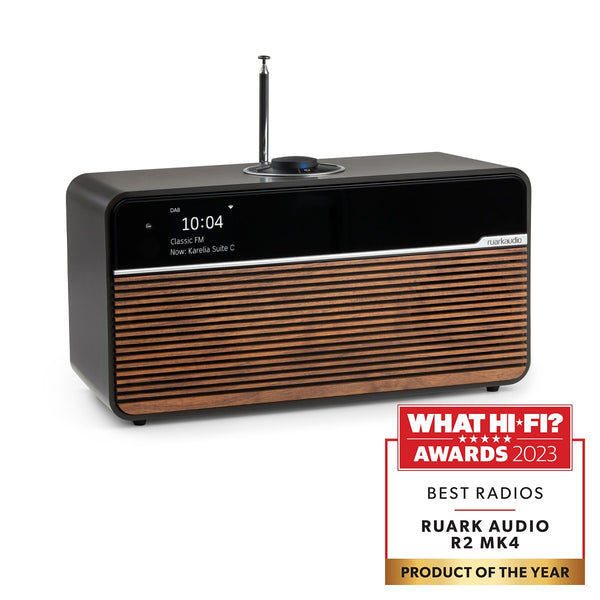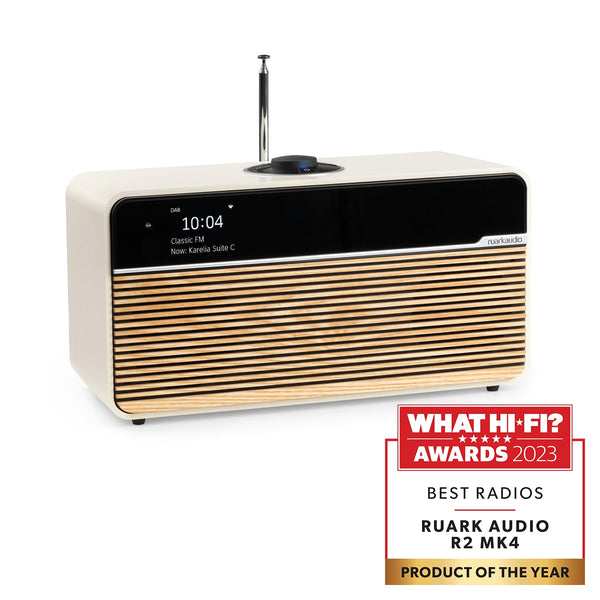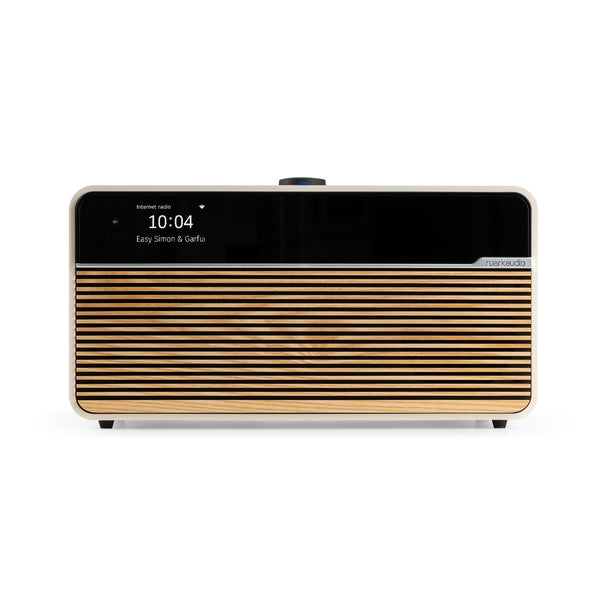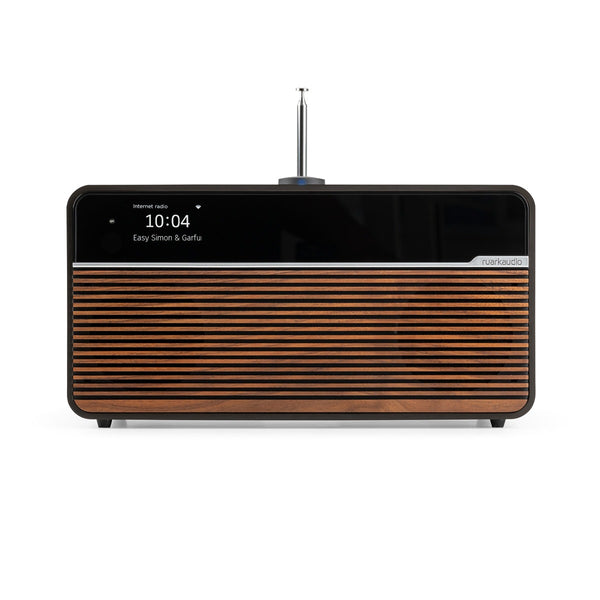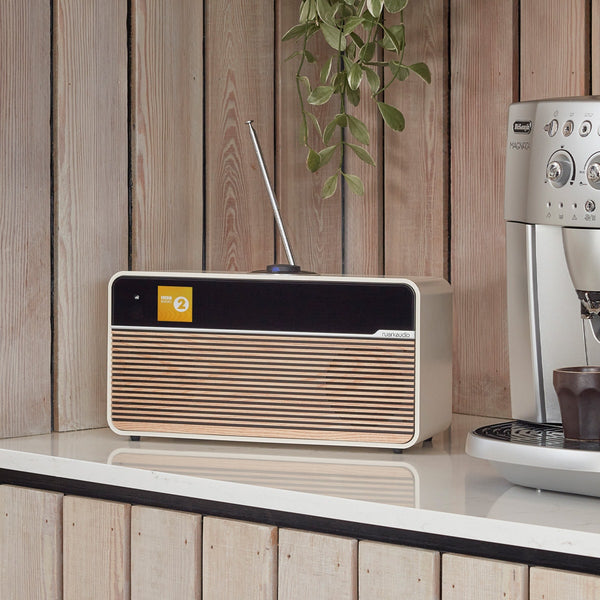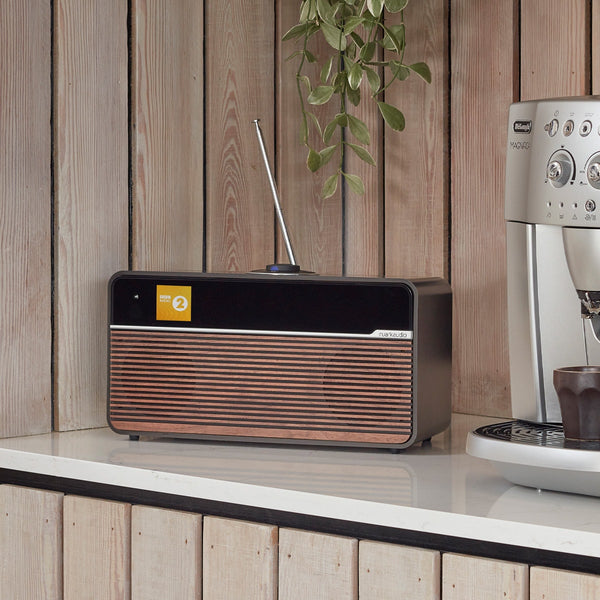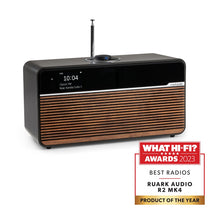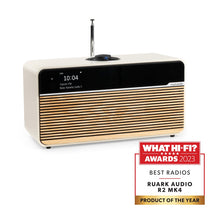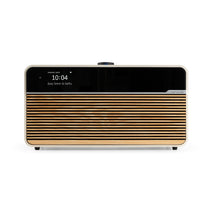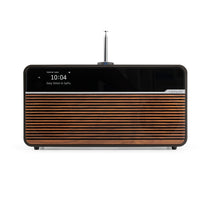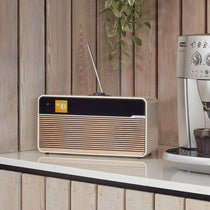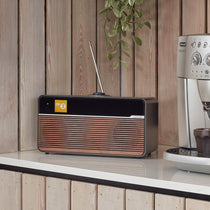 ---
Description
The new R2 brings one of our longest-established models right up to date, while retaining the key features that have made the R2 such a popular music system since its launch in 2007. The most obvious change from its predecessors is its slimmer footprint. Such elegant new proportions allow R2 to be placed almost anywhere in the home and perfect for a windowsill or bookcase.
Specifications
Class leading audio with enhanced stereo sound
Comprehensive Wi-Fi streaming
Spotify Connect and support for Deezer and Amazon Music
Latest generation Bluetooth 5 receiver
SmartRadio tuner with internet

radio/DAB/DAB+/FM

USB-C playback/charge port
With its slim profile, built-in radio and streaming options and natural, powerful sound, the all new R2 fits easily and unobtrusively into your surroundings, and makes it easy to enjoy the music you love the most.
Buy with confidence
From feedback we know that customers love our products, but if you are not completely satisfied then please do not hesitate to contact us. Also if you contact us within 30 days from date of despatch we are happy to exchange or refund as required.
Flexible payment options
We accept a number of different payment options including credit card, Google Pay and Apple Pay. You can also pay in 30 days or split the cost into 3 payments with Klarna – just select 'Klarna - Flexible payments' on the payment page during checkout.
Free delivery
Free delivery on all orders to the UK and Republic of Ireland – excluding orders for spares and accessories to Republic of Ireland which incur a £5 delivery charge*. Further information.
*Please note any UK orders placed for spares and accessories will be sent via 1st class Royal Mail and not a next day courier service.
Comprehensive guarantee
All our products are covered by our no quibble two year guarantee and if you register your purchase with us online we will provide a third year free*.
*Excludes BackPack 3.
Expert support
We pride ourselves on the quality of our customer support and as we know our products inside and out we are able to answer any technical and operational questions quickly and efficiently.
also available for R2 Mk4 Smart Music System
Rated

5

out of

5
by
spid63
from
Excellent Sound System
This is an excellent unit which is ideal for my bed side table and has lots of different functions. -It has a good build quality. -The sound is not quite as good as hi fi separates but for it's size the sound is very impressive and natural. -The rotary controller works very well, the alarm/sleep button has a ridge so you can identify it by touch and it's easy to remember where the other buttons are so they can be used in the dark. -The display is a good size and is clear. -There are a good range of internet radio stations. -DAB Bluetooth and Spotify all work well but there is poor FM sound from the telescopic aerial.
Date published: 2018-11-19
Rated

5

out of

5
by
Paul
from
Love our R2
We really like our R2 and it's a daily user. Ours is in the bedroom and hence used as an alarm clock first thing but later for DAB radio, internet stations and audio files from our NAS server. It manages all this with authority and a very pleasing sound, a big improvement from our older system (not a Ruark). The remote control turns out to be very useful and even the smart-phone app works. The icing on the cake is the the Spotify connection. You can tell this is a unit of quality and thoroughness - if you must have your phone nearby whilst listening, the R2 will charge it for you from the USB connector on the back. Neat.
Date published: 2019-01-10
Rated

2

out of

5
by
Graham
from
Disappointed with Remote Control
After searching online and visits to local hi-fi stores, decided to replace a trusted Bose Wave clock-radio with Ruark R2 Mk3. Although the sound quality is very good, I'm not sure it's any better than the Bose, but the real disappointment is the remote control and display light level. The need for three buttons (preset>search>select) for a preset radio channel is cumbersome, and if you need glasses, it's a real pain. There is also no `sleep` function on the remote control, as it can only be set with a fiddly button on the function dial. The `low` display level in stand-by mode is surprisingly bright for a darkened room, unlike my old Bose Wave which auto-adjusted to very low display output.
Date published: 2019-02-07
Rated

5

out of

5
by
bilbo
from
Easy set up and great sound
Been in place for 3 weeks, easy to set up including internet and bluetooth. Pleased with ease of tuning DAB and internet radio, never realised so much classic music choice on internet radio. Very pleased with sound quality in all modes except FM, which has varying degrees of low-level background noise. Display very clear and informative and top controls/dial pretty intuitive. Maybe backlight to top controls would be helpful at night. Dinky remote control, only frustration that no sleep button on remote, have to get out of bed to extend sleep time on main unit, which has a max of 60min in 15 min intervals.
Date published: 2019-01-12
Rated

5

out of

5
by
JohnnyB
from
Good sound
So far so good. After two weeks of ownership I have to say that I am very pleased with the sound quality of this radio. Overall, the build quality is also good. Having owned numerous DAB radios in the past I have come to the conclusion that the weakest link often tends to be the lifetime of the display. I hold my breath as to how long the display will last in this radio. Sadly, it would appear that most displays become unavailable after a few years. Let's hope that Ruark Audio address this issue. Nice to know that these radios are designed in the UK. Even better would be the words on the back stating "Made in the UK". I give a 5* rating today. Hope I can do the same in a few years down the line!
Date published: 2019-03-03
Rated

5

out of

5
by
Thommy
from
Super Streamer!
I bought the R2 Mk3 as a Christmas present for my daughter, who was really impressed by its quality, ease of use and music/radio streaming ability. It has superb sound quality which more than fills a medium sized lounge and works well on her wifi. However, the reason I haven't got one myself is that it (I believe) uses only the 2.4Ghz wifi frequency. All my wifi has to use the 5Ghz band to avoid channel interference from the close proximity of neighbours broadbands. If an R2 Mk4 comes out with dual band wifi and/or an ethernet socket it will definitely be on my shopping list!
Date published: 2019-01-07
Rated

5

out of

5
by
No nickname
from
A Magic Box!
I bought an R2 to replace an amplifier and speakers as we have downsized and have less space. I use it as a TV Sound Bar, to play music from my iPad/Phone, to listen to the radio, usually DAB and use it as a sound source for my DVD player. I am amazed at the sound quality from this small unit, it feels very well made and is easy to set up and use. I don't know how i managed before i bought it. Excellent product.
Date published: 2018-11-10
Rated

4

out of

5
by
DavidParis
from
Good radio, room for improvement
Overall, a good product which is quite listenable. However, some suggestions I'd make: 1. Remote is too small and challenging to use. Needs to be larger and more legible. 2. Accessing presets from remote requires 3 steps, which is impractical. Needs to be quicker and more direct. 3. Ruark Link app is a nice addition, but needs presets to be displayed in a more obvious manner with quicker access. Volume control on app only has a slider function, which is imprecise. Needs a large speaker icon on far right of slider for tapping to increase volume incrementally. 4. Menu options on radio: selecting type of info to be displayed for radio stations (location, RDS, stream quality, etc.) should be configurable PER STATION and not just one option which applies to all your presets. That said, for a kitchen radio, it sounds good enough to satisfy a "big rig" audiophile for casual listening. Thanks to al at Ruark.
Date published: 2019-01-17